Tedeschi Trucks Band/Grace Potter & The Nocturnals/JJ Grey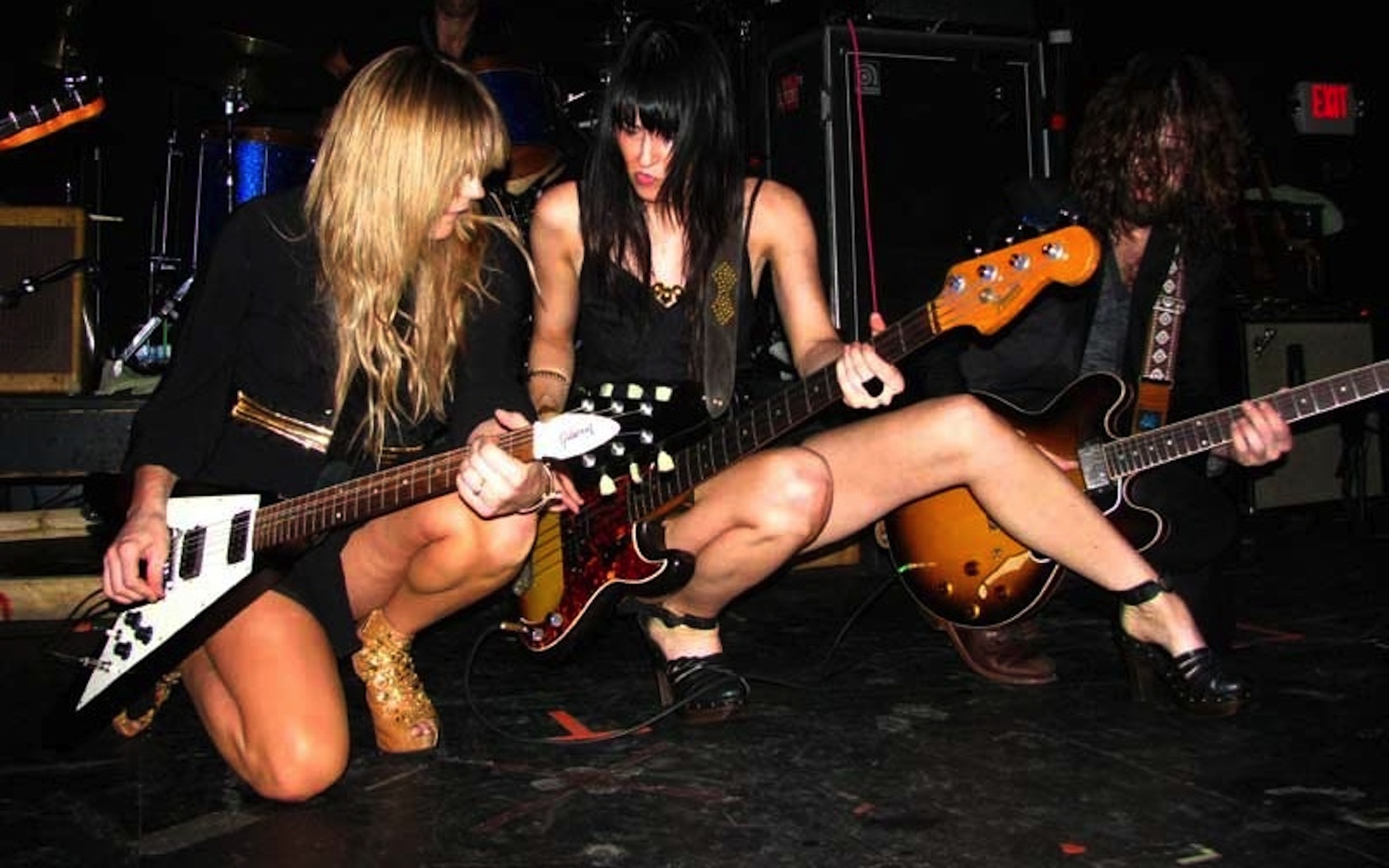 Leaving from 14th and College, TheHillPartyBus is the areas premier party bus boasting over 6,ooo watts of Rockford Fosgate audio. With the purchase of this ticket TheHillPartyBus provides transportation from the Boulder hill area to Red Rocks and back for our customers. Individual ticket sales are available below. For larger reservations and private bookings drop us an email.
"Tedeschi Trucks Band, the Grammy winning 11-member blues-rock group led by husband-wife team Derek Trucks and Susan Tedeschi, have proven to be one of the hottest, most uplifting acts on the road today. Red Rocks is thrilled to welcome back Tedeschi Trucks Band following last year's sold out show with B.B King. This year the Tedeschi Trucks Band is teaming up with Grace Potter & The Nocturnals to deliver another star-packed show to Colorado.
Formed in 2010 when Derek and Susan decided to set aside their successful solo careers and join forces, Tedeschi Trucks Band has since been touring the globe – and accruing fans and accolades in the process. Fronted by Trucks' signature slide-guitar sound and Tedeschi's pliant, honey-to-husky voice, TTB — as their fans know them — delivers a hearty roots-rich musical blend of rock, blues, jazz, gospel, funk and soul. Their joyful, spontaneous energy, and overflowing musical talent, have helped Tedeschi Trucks Band's debut, Revelator, win a Grammy for Best Blues Album and four Blues Music Awards. In May 2012, TTB followed with its first live album Everybody's Talkin' – a double CD set of originals and vibrant covers that showcased the band's dynamic energy on stage.
2012 also saw Trucks and Tedeschi honored with invitations to perform at the White House, joining Mick Jagger, B.B. King, and Buddy Guy to celebrate the blues — at the Apollo Theater, joining Eric Clapton, Keith Richards, and a host of blues guitar heavyweights in an all-star tribute to bluesman Hubert Sumlin — at the Rock and Roll Hall of Fame where Trucks helped to posthumously induct blues legend Freddie King — and at the United Nations General Assembly in New York, joining Herbie Hancock, Wynton Marsalis, Tony Bennett, Stevie Wonder and others to celebrate the first annual International Jazz Day. The band is currently in the studio, working on their second studio album that is slated for release sometime late summer of 2013.
Grace Potter & The Nocturnals' self-made 2005 debut album, Nothing but the Water revealed a musically sophisticated young band inspired by the music of the late '60s/early '70s and fronted by a then-21-year-old dynamo whose nuanced singing, organ playing and songwriting belied her age. Their major label follow-up, 2007's This Is Somewhere, confirmed that the band had no interest in following trends but was instead in pursuit of timeless expression as it forged its identity. On 2010's self-titled third album, GPN, toughened by a half decade of nonstop roadwork, flexed their rock 'n' roll muscles and confirmed that they were in it for the long haul.
Now, eight years after hitting the radar, GPN take an exponential leap with the widescreen opus THE LION THE BEAST THE BEAT (Hollywood, June 12, 2012). With this critically acclaimed album, and sold-out shows all across the country, the Vermont-based band forcefully takes its place alongside the best of its peers while building on the rich legacy of its inspirations. During this a la carte age, Grace Potter & The Nocturnals have boldly pushed against the current, making a bona fide album that demands to be heard in its entirety . . . not that its 11 songs don't utterly beguile on their own. "This album is really a different animal than our previous records—no pun intended," says Potter.
Over the course of six albums and a decade of touring, JJ Grey's grimy blend of front porch soul and down-home storytelling has taken him around the world and back again. Beating the streets on nearly every continent, he and his band Mofro have sewn a continuous thread of laying-it-on-the-line shows that move folks to dance and at times to tears. JJ was raised in North Florida by a typically Southern extended family that valued hard work and self-reliance. This upbringing permeates his no nonsense approach to writing and performing and has given him an abundance of material to write about in his songs.
TICKETS AVAILABLE ONLINE AT TICKETMASTER.COM, AT ALL TICKETMASTER OUTLETS.  TO CHARGE TICKETS BY PHONE, CALL (800) 745-3000 AND VISIT WWW.TICKETMASTER.COM/OUTLETS  FOR A LIST OF TICKETMASTER OUTLETS.
General Admission and Reserved tickets are $39.95 – $48.50 plus applicable service charges.  All ages are welcome."- http://www.redrocksonline.com/CalendarEventDisplay.aspx?id=221945