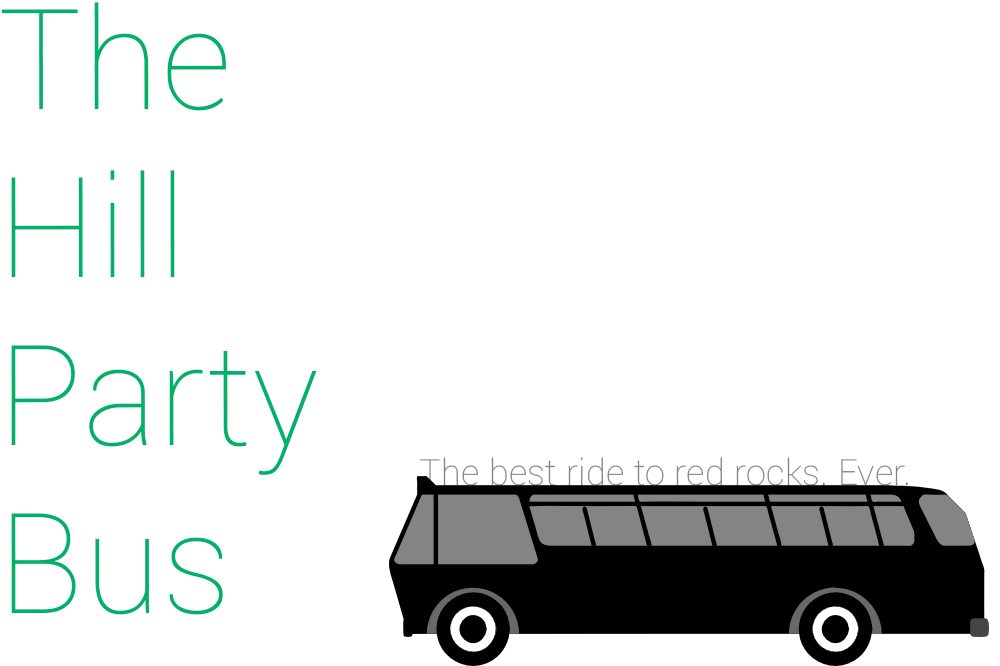 The Hill Party Bus Difference
Without question, when you book a Hill Party Bus, you get a transportation experience no limo can match. You can book your own custom tour, you choose your pickup location and drop-off locations, you can party all night on the bus or use it as a way to get from point to point.
We are flexible on hours, cater to larger groups and our drivers are easygoing! They are your sports, music, beer and party experts. Hill Party Bus selects their drivers very carefully, and by the end of the night, you'll know why when you're getting home safely with a great night behind you!
The Hill Party Bus offers affordability that is hard to beat.
Your safety and convenience are our top priorities, so book your custom tour today!

If you would like to book and event that you do not see listed on our website we would love to hear from you. For booking inquiries please email Lee@theboulderlift.com.